Cedar Plank Grilled Mushroom Stacks
John and I barbeque all year round and when Spring and Summer arrive, it's full on.   Our barbeque gets used on a weekly basis so it's not unusual to see me out on our back deck firing up the barbie.  I love it…less mess for me to clean up!  I've been noticing more and more these days that most food places I shop carry planks for grilling – some individual and some in packages carrying an assortment (cedar, birch, hickory or maple).  Plank grilling originates from the Native Americans from the Pacific Northwest who grilled salmon on open fires over cedar and alder.  The concept is by far not new but certainly merits consideration.
Serves 4
4 portobello mushrooms, cleaned and stems removed
2 medium-sized zucchini, sliced
2 medium-sized yellow summer squash, sliced
pesto
tomatoes, sliced
cedar planks
olive oil
Allow cedar plank to soak in water for at least an hour (longer if possible). If using a stainless steel plank saver then soak the plank for 30 minutes. On medium heat, grill portobello mushrooms gill side down, 3 to 5 minutes.  Remove and set aside. Lightly brush olive oil onto zucchini and summer squash slices. Season with salt and pepper. Place on grill for up to 5 minutes and turn. You want the slices to show some grill marks and the flesh to be slightly softened.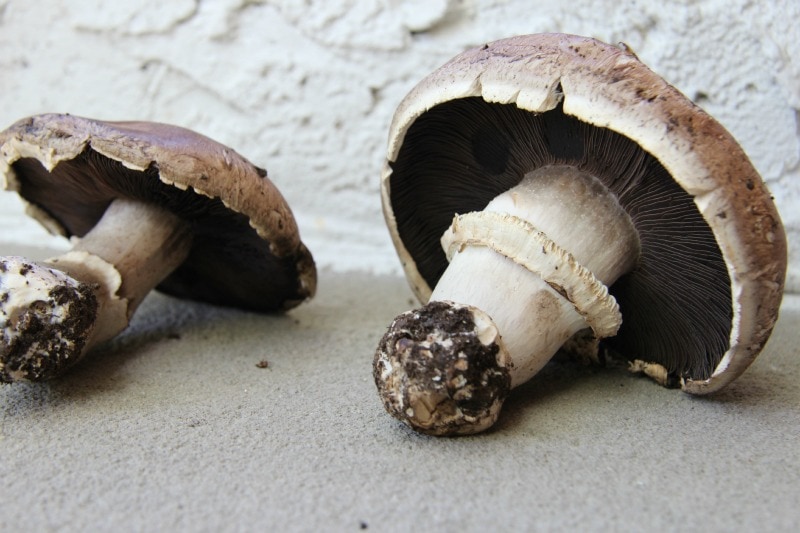 Remove cedar plank from water and pat dry. Place portobello mushroom (gill side up) on the cedar plank. Followed by zucchini slices, yellow summer squash slices, tomato slices, and pesto. Make sure bbq is at 350f and add plank. Cover with bbq lid and cook 10 minutes. Don't worry if smoke is billowing out of the bbq – this is normal. The cedar smoke will infuse the veggies. Remove from bbq and serve on a plate and drizzle with olive oil.
Note:  After using, rinse the plank off with soap and water and let dry. Reuse the planks two or three times – if there's wood left, you can use it. Crumble up charred planks over coals to use as smoking chips and choose planks that aren't chemically treated.
The Culinary Chase's Note: This was my first attempt at plank grilling and I liked it. I think I'll experiment with salmon the next time.   Add freshly grated Parmesan to the portobello mushrooms before adding the vegetables.  Enjoy!