Chipotle and Rosemary Spiced Nuts
This has to be the best holiday snack I've tasted! I was just thinking that other than the holidays, I really don't go out of my way to buy nuts unless it's called for in a recipe. Funny that! Nuts contain proteins, folic acid, vitamin E, vitamin B, flavonoids, folic acid, potassium, magnesium, selenium, zinc, manganese, and copper.  The Mayo Health Clinic staff say those who eat nuts as part of a heart-healthy diet can lower cholesterol and reduce the risk of developing blood clots. Click here for more details. A handful of nuts a day can keep hunger at bay and beat belly fat, according to scientists.  For me, eating in moderation is key.
Serves 6 to 8
adapted from Ina Garten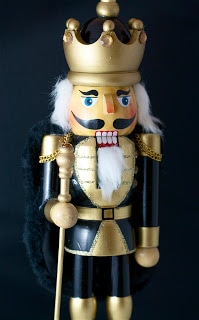 3 cups whole roasted unsalted cashews (14 oz.)
2 cups whole walnut halves (7 oz.)
2 cups whole pecan halves (7 oz.)
1/2 cup whole almonds (3 oz.)
1⁄3 cup pure maple syrup
1/4 cup light brown sugar, lightly packed
3 tablespoons freshly squeezed orange juice
2 teaspoons ground chipotle powder
4 tablespoons minced fresh rosemary leaves, divided
sea salt
olive oil
Preheat the oven to 180c (350f). Brush a cookie sheet with vegetable oil. Combine the cashews, walnuts, pecans, almonds, 2 tablespoons of olive oil, maple syrup, brown sugar, orange juice, and chipotle powder on the cookie sheet. Toss to coat the nuts evenly. Add 2 tablespoons of the rosemary and 2 teaspoons of salt and toss again.
Spread the nuts in one layer. Roast for 25 minutes, stirring twice until the nuts are glazed and golden brown. Remove from the oven and sprinkle with 1 more teaspoon of salt and the remaining 2 tablespoons of rosemary. Toss well and set aside at room temperature, stirring occasionally to prevent sticking as they cool. Taste for seasoning. Serve warm or cool completely.
The Culinary Chase's Note: These are addictive, so eater beware! Easy to make and the flavors of maple syrup combined with the salt and smoky heat from the chipotle will have your guests wanting more! Chipotle chile powder is different from chili powder. It's made from dried smoked jalapeños which are ground and has a distinctive hot, smoky, sweet flavor.  Store in an airtight container at room temperature and will keep for about a week…if they last that long!  Enjoy.